For all media enquiries, interviews and/or quotes please call 01736 330201 or email info@fairyfestival.co.uk High resolution images are available for festival feature and editorial purposes. Please email for free use of photographs. Television crews can also be accommodated by previous agreement only.
PRESS RELEASE – 2017
'Fairy Festival to Celebrate Eleven Years!'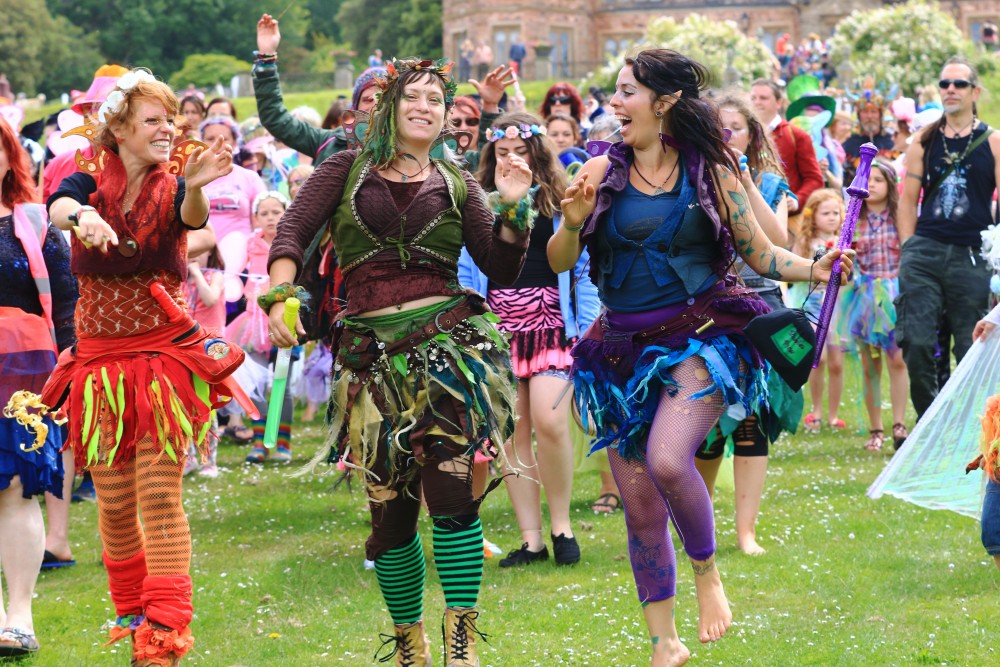 In 2017 The 3 Wishes Fairy Festival celebrates eleven years! For 3 magical days and nights you'll feel like you are a real life fairyland! There will also be a fairy world record attempt for the largest gathering of fairies in one place! To qualify each fairy must wear wings & tutu, and carry a wand. If achieved everyone involved will be a Guinness World Record holder!
Festival founder and Fairyologist, Karen Kay says, "To be in our eleventh year feels like an amazing achievement. The time has literally flown by! Excuse the pun! Each year the atmosphere seems to be more and more magical, like a real-life fairy-tale Seeing the smiles and joy on peoples faces makes all the hard work worth it. We work hard to create a safe and happy space where everyone can come together, listen to great music, celebrate faeries and have fun at this very special time of year."
Karen continues, "People often ask me 'why faeries?', I tell them because I have loved faeries since I was a young child, and they have always been a part of my life. I love nature and am passionate about the environment, so it makes perfect sense to me to create events that have faeries as the focus, as they are the ultimate guardians of nature, also known as natures angels!"
We have two music stages, and the bands starts from midday until midnight each day, plus there will be nightly fire fairy shows in the Faery Kingdom Arena. There is also a magical fairy bar, and a new pirate themed bar complete with mermaids!
"To celebrate eleven years we will be attempting a world record for the largest gathering of fairies! Anyone can join in. The official world record attempt will take place in front of Mount Edgcumbe House and we will meet at 1.30pm for a 2pm count! People just need to wear wings and a tutu and be holding a wand, and that includes the guys too! We are inviting the local schools and making it a real community gathering".
"3 Wishes has always been a meat and fish-free festival, fully vegetarian and vegan, which is beoming more popular these days as more people become health-conscious. Our food vendors prove that eating veggie can be very tasty".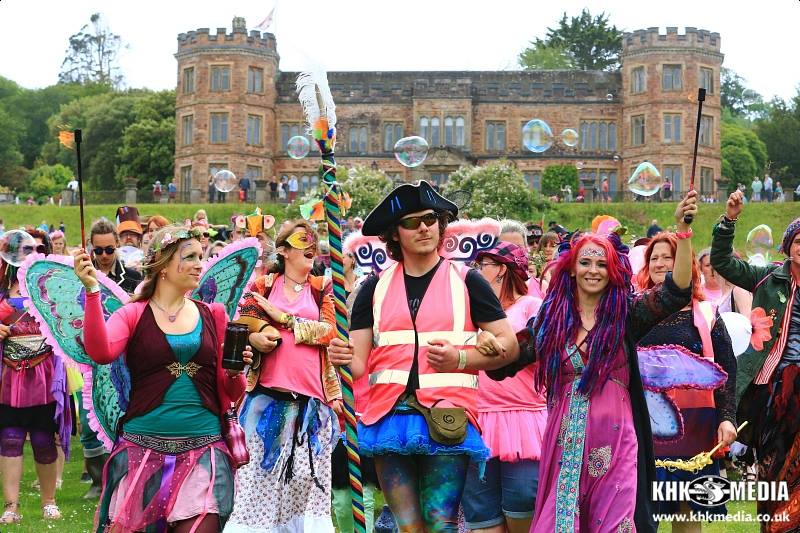 "Almost everyone was told fairy stories as a child, and it's something that is very deep within us all, so that's why I think our fairy festival has become so popular – because everyone can relate, even if it's through a distant childhood memory."
This year we have so many wonderful things for visitors to see and do, including more than 90+ activities and workshops all for free as everything is included in the general admission ticket price (except for food and drink, and purchases made from the craft stalls). Children under 7 years are free.
Once inside the site, you'll feel as if you have been transported into a 'real life' fairyland full of all kinds of magical creatures, with wings, wands, and fairy dust!
"The UK is known worldwide for it's folklore and fairytales, so it makes sense that people would wish to travel to the UK, and more importantly the south west of England, to visit a faery themed family event. Once you cross over the Tamar Bridge, it's like stepping into a magical bubble, I suppose that's what some folks call 'fairyland'. It really is a tangible feeling, and you can feel that the faeries really do live here on this ancient Celtic land."
As well as activities and fun for the little ones, there's a whole heap of fun for big faeries too. With live music performances, and there is bound to be a musical delight for every musical taste!
Tickets are £99 for the full 3 days and nights and include access to camping areas (please note tents are not provided – unless you decide to book a luxury camping experience). Children under 7 are free, and 7 to 17 are £12 per day.
The festival takes place from 16th to 18th  June 2017, with options for an 'early entry' ticket for the Thursday evening For more information  visit www.fairyfestival.co.uk or call the ticket hotline on 01736 330201
UK FESTIVAL AWARD FINALISTS: BEST FAMILY FESTIVAL & BEST SMALL FESTIVAL
FESTIVAL KIDZ GOLD and SILVER AWARD WINNERS