3 Wishes Fairy Festival: Gathering of the Celtic Faerie Clans 2024
We've been shortlisted again in the UK FESTIVAL AWARDS! For the BEST FAMILY FESTIVAL AWARD 2023!  Yay!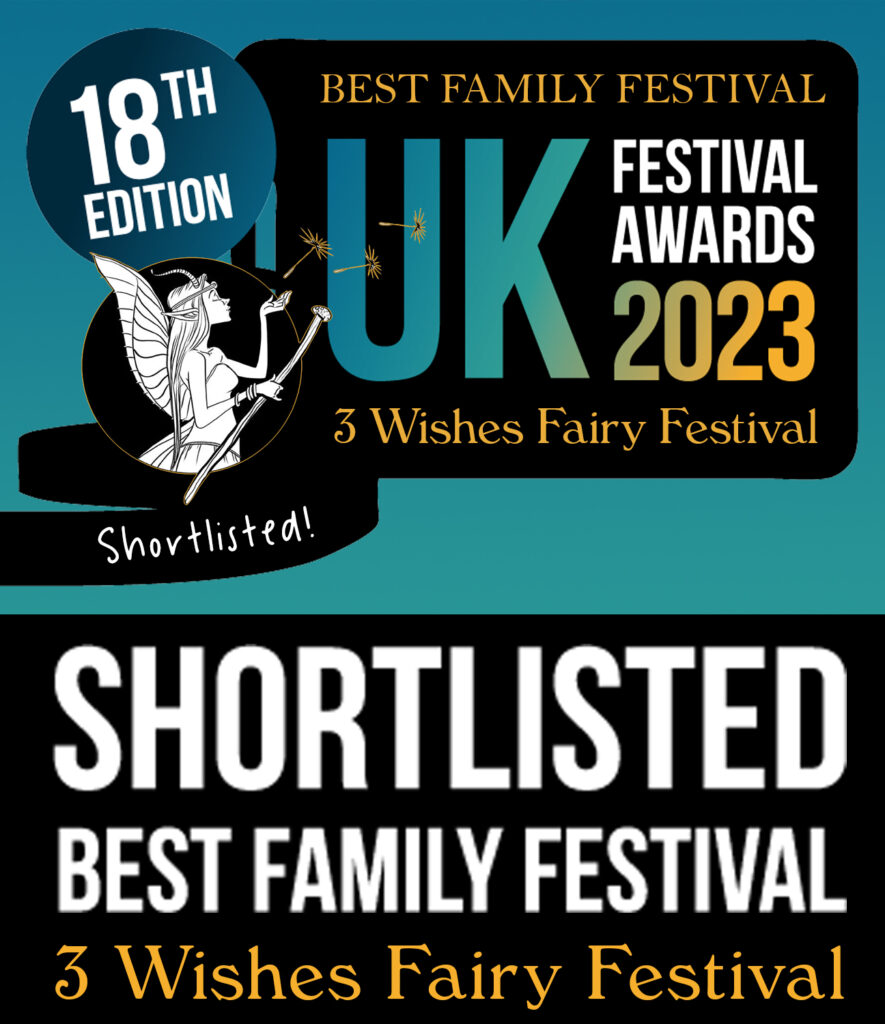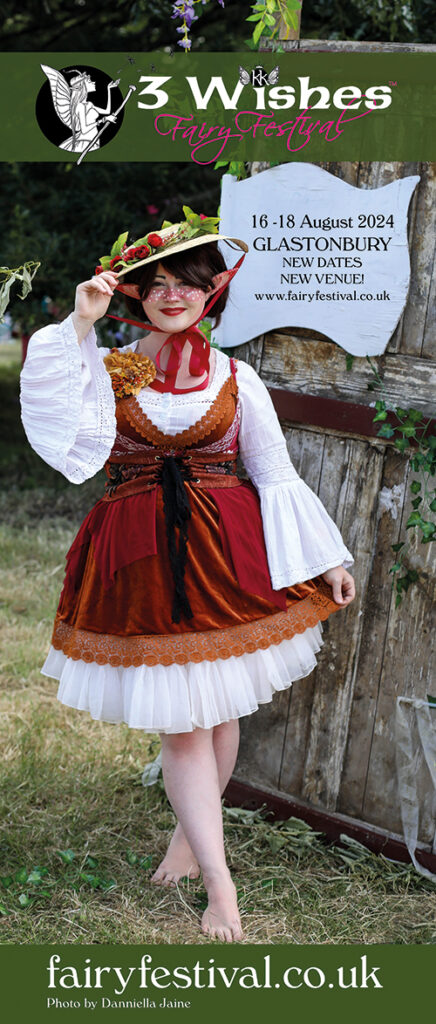 ABOUT OUR NEW HOME:
We are excited to announce more info about our beautiful new home, in the heart of Avalon, with views of Glastonbury Tor, and nestling on a Ley Line.
It has easier access, is a flatter site with just a gentle slope, and has camping and glamping options to choose from within close walking distance, so you are never far away from the fairy fun. All things which we know are important to you and helped us decide on this magical new location.
Closest Train station is Castle Cary. Site reveal soon! stay tuned and make sure you're signed up to our newsletter too!
FESTIVAL DATES AND TIMES:
*NEW DATES! August 16th, 17th-18th 2024
Looking forward to seeing you next year!
With love, light and magical fairy blessings,
Excited to welcome you to 3 Wishes Fairy Festival in Glastonbury 16- 17-18 August 2024!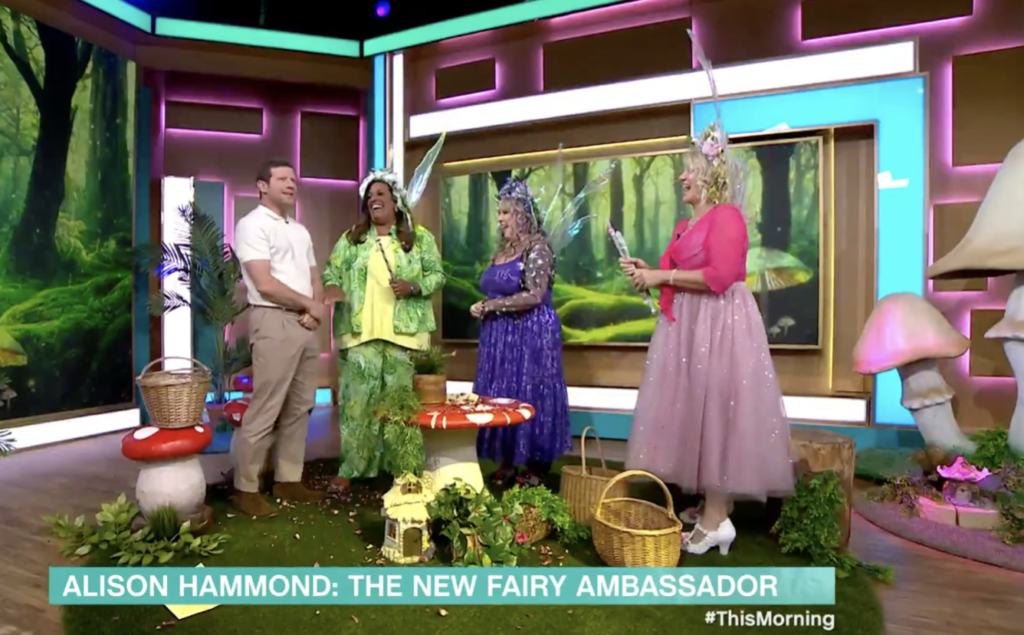 Check us out on ITV's This morning!
2024 GALLERY Photos by Lee Searle
Only available until end of 1st JULY at midnight 2023!
---
As featured on  Channel 4's, Steph's Packed Lunch + ITV's, This Morning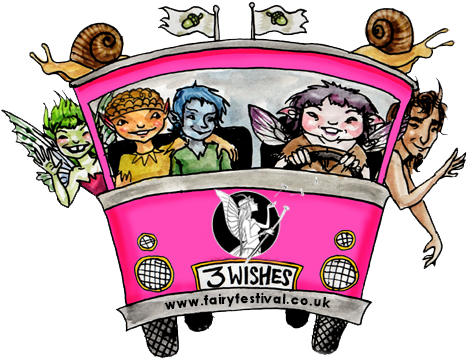 ---
DAILY THEMES ANNOUNCEMENT!
At 3 Wishes Fairy Festival 2023 we are celebrating one hundred years of Cicely Mary Barker's Flower Fairies! Therefore there will be a Flower Fairies theme across all three days yay! Each day will also have another theme, which can be combined with your Flower Fairies outfit, or as a stand-alone outfit! We know how you LOVE to be creative and always put your own unique slant on things! So folks! Here are the alternate-themes for each day!
Friday: Mermaids, Pirates & Flower Fairies
Saturday: Green-men & Flower Fairies
Sunday: Gnomes & Flower Fairies
Celebrating one hundred years of the official Flower Fairies
There will be daily and nightly parades, plus a magical Greenman & Flower Fairies Procession led by the Mediaeval Babes on Saturday 17th June.
As always we encourage creativity and recycling of garments whenever possible. Remember there will also be a magical Faerie Market where you can get wings, flower. crowns, and other delightful things to adorn your outfits! We are soooo excited to see what you create, and let's make this year the best fest ever! As 3 Wishes celebrates 17 magical years in fairyland AND 100 years of the beautiful Flower Fairies of Cicely Mary Barker!
The Mediaeval Baebes
Lead the Greenman and Flower Fairies Procession on Saturday 17th June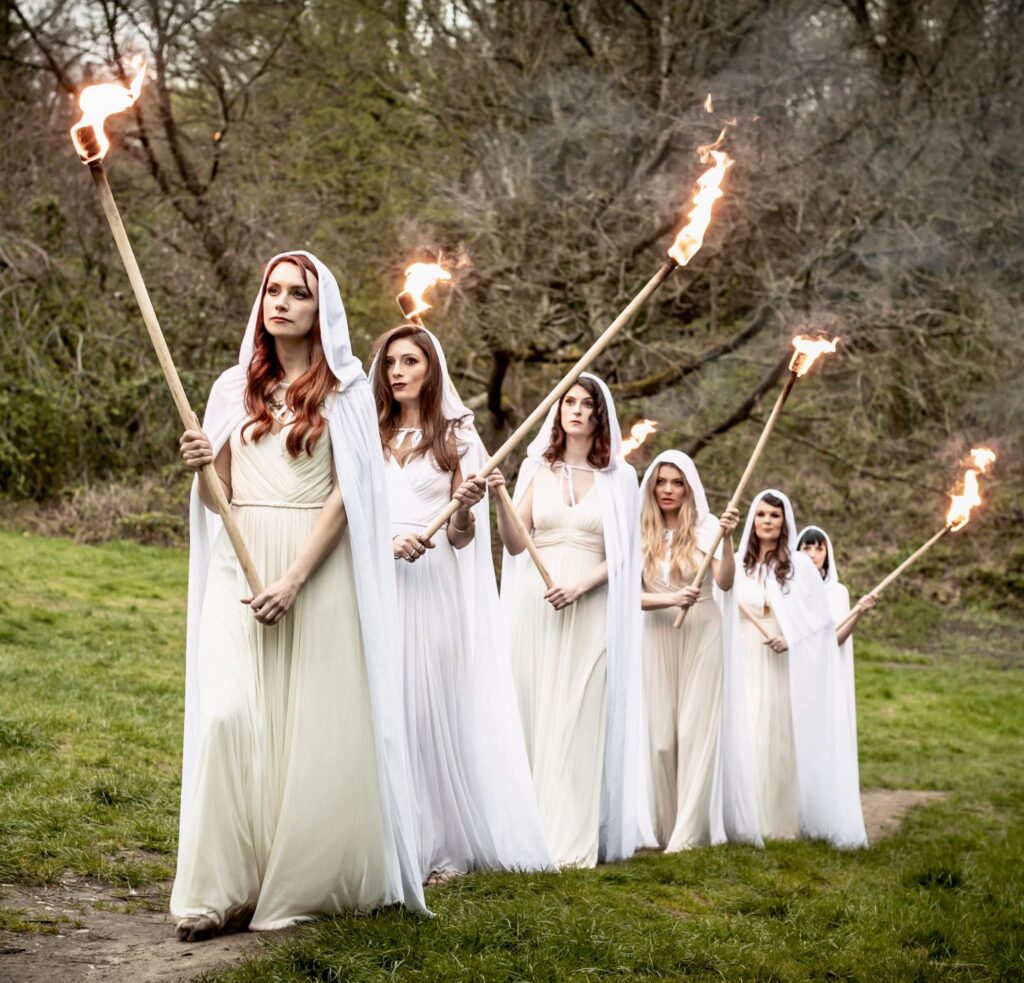 Of all the fairy festivals in the land (UK!)

3 Wishes Fairy Festival 2023

is the only award winning, live music, camping and glamping, fully plant-based, boutique fairy festival! I'd say that's pretty fab!!
Can't believe we are celebrating seventeen years in faerie land this year (next month eeeppp!!) with the most magical and amazing beings
Thank you to everyone who has supported the fairy festival since it's first incarnation back in 2007!! Time certainly flies when you're having fae fun!!
I'm so grateful to each and every one of you
xxx
---
FAERY KINGDOM ARENA & CIRCUS STAGE STAGE LINE-UPS
Welcoming the Mediaeval Baebes!
Spirit Stage Line up
Circus Stage Line up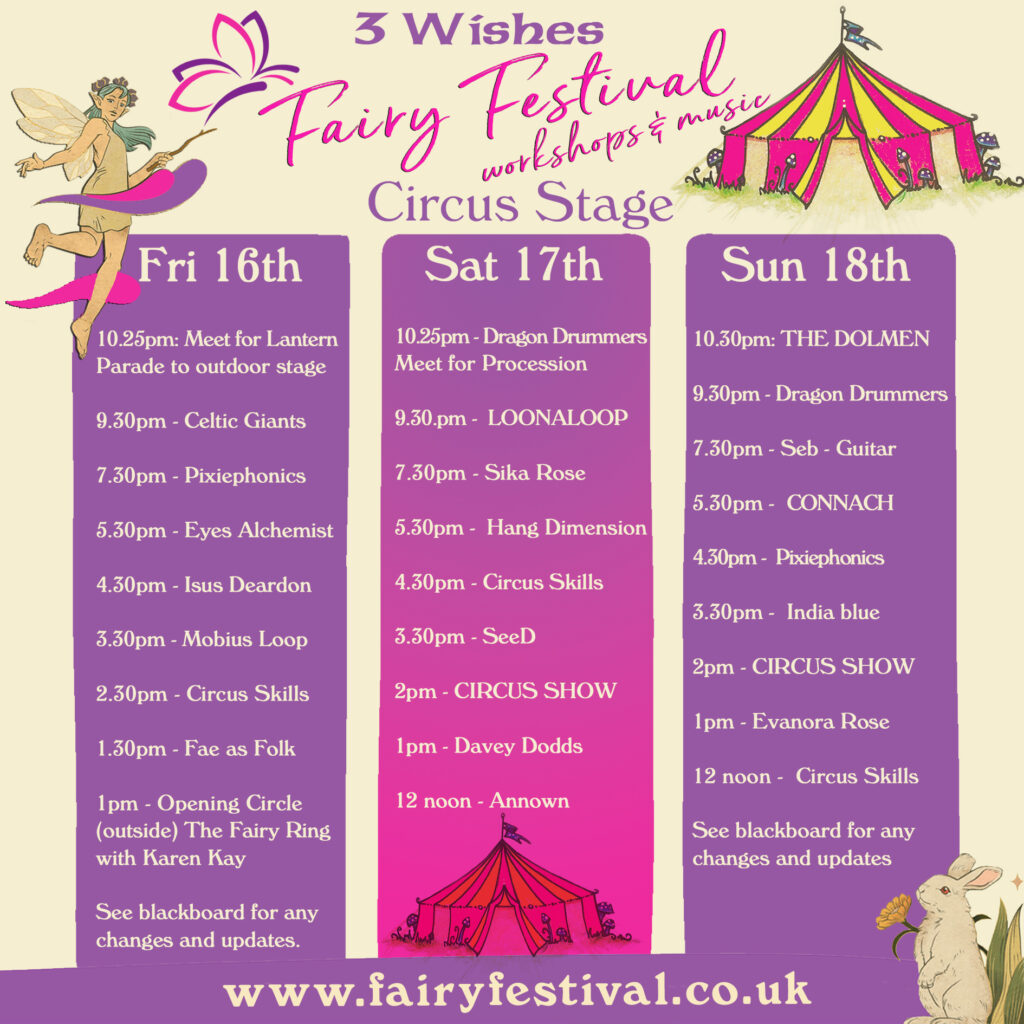 Faery Kingdom Arena Stage
---
---
---
3 Wishes Fairy Festival won The Grassroots Festival Award in the prestigious UK Festival Awards! Yay!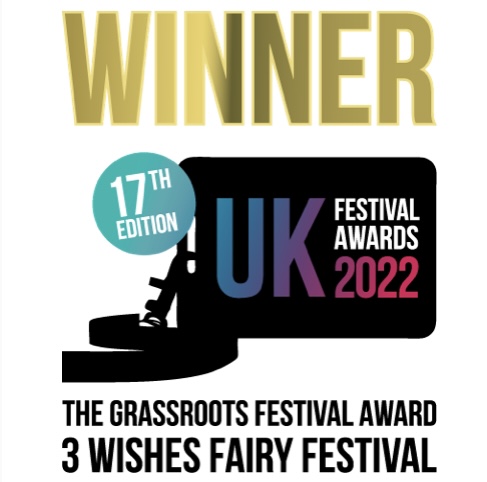 Spread the cost with part-payment options!
---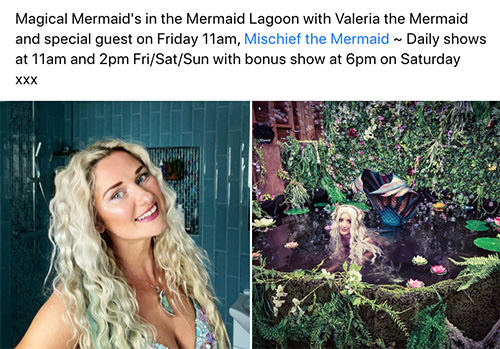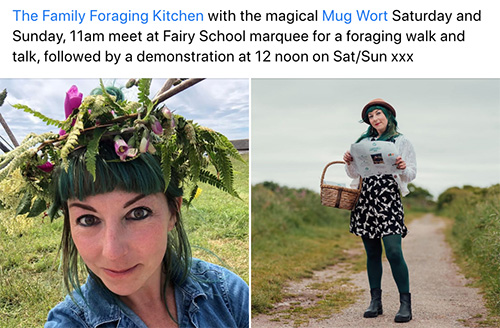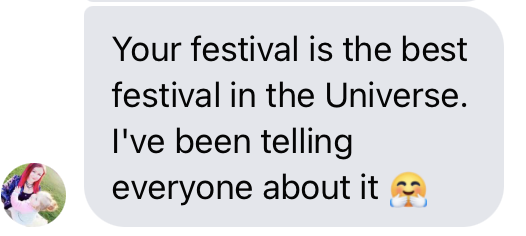 Join the newsletter to receive fairy news and festival updates!
Meet a Mermaid in the Magical Mermaid Lagoon!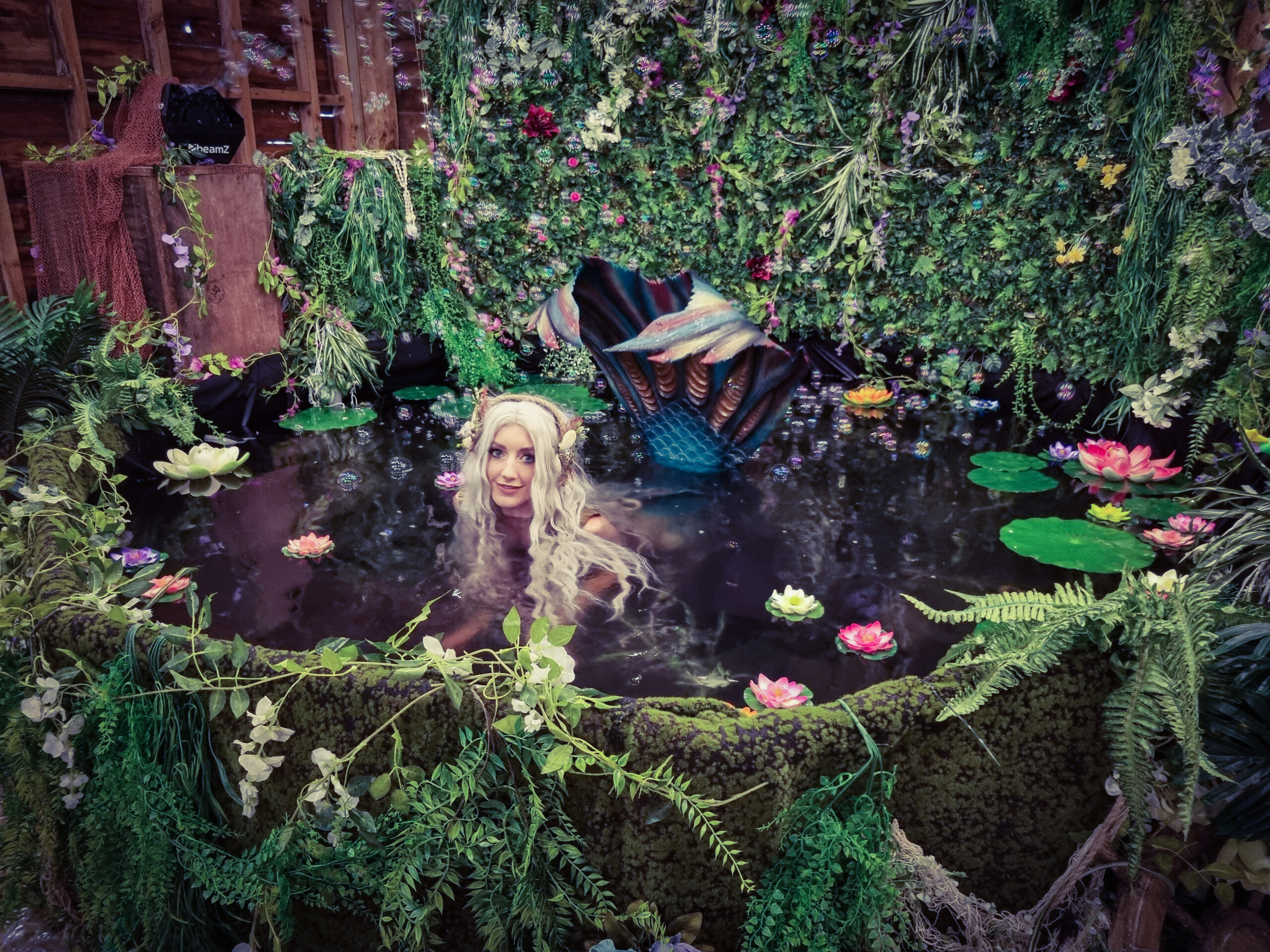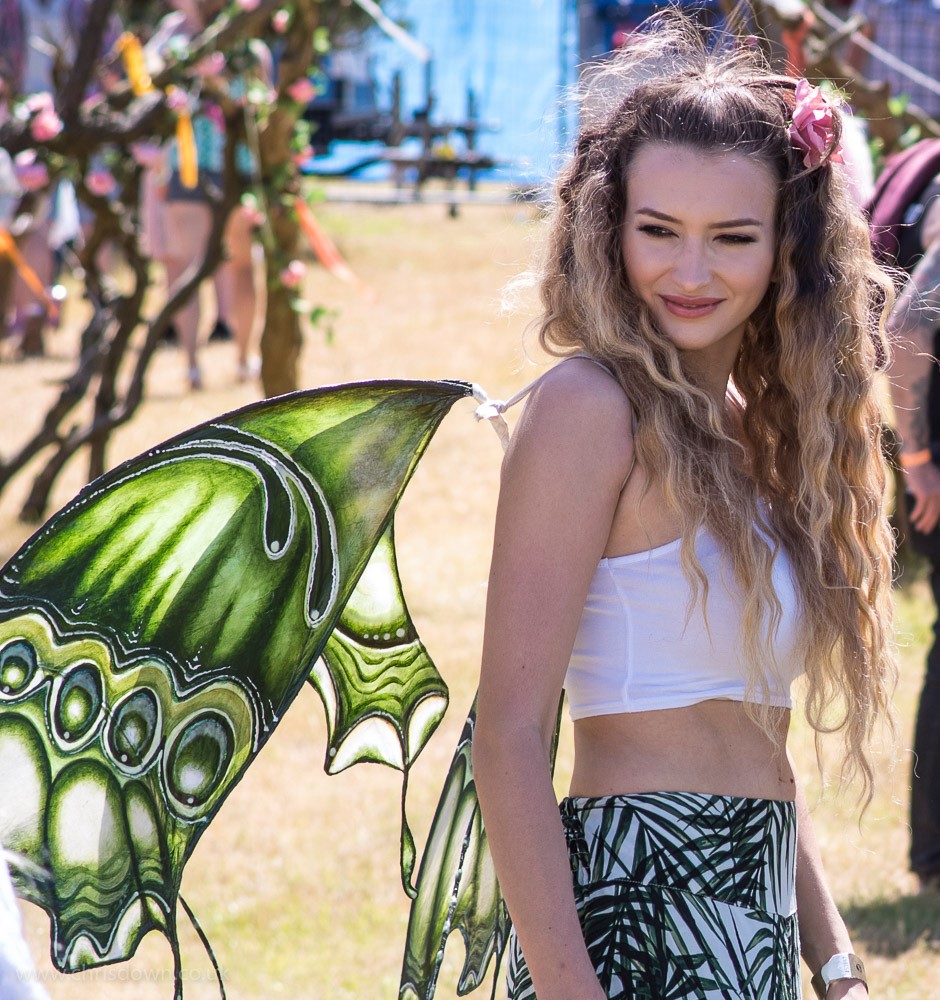 ---
"Well what a fantastic weekend once again in fairyland thanks to everyone concerned great to see my wares being adorned by the fae heartfelt love to you all xx" — feeling blessed at Treasure Trove.
Thank you for joining us at 3 Wishes Fairy Festival!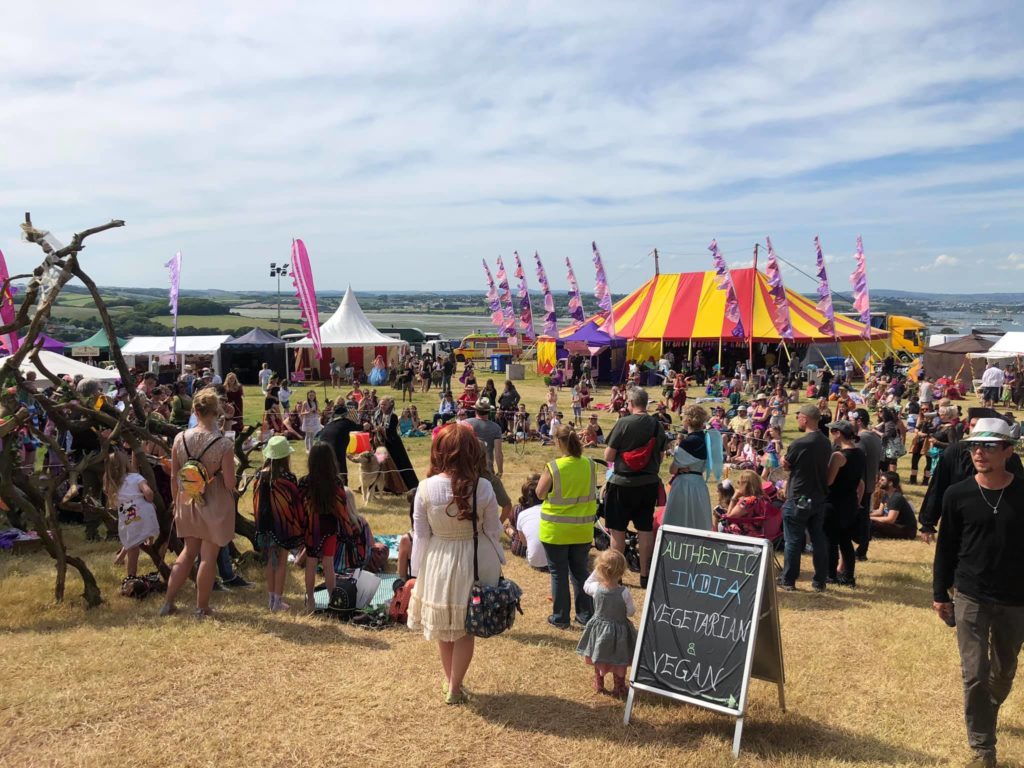 As featured on ITV's This Morning with Phil, Holly and the Fairy Whisperers!
Mount Edgcumbe Country Park, Cremyll, Torpoint, Cornwall PL10 1HZ
Fairies, unicorns, mermaids, merquarium,  pixies, elves, dragons, forest fairy day, unicorn day, steampunk fairy day, gnomes and more at the UK's premier summer solstice Fairy Festival at Mount Edgcumbe Country Park, an area of outstanding natural beauty, set within 865 acres on the Rame Peninsula, Cornwall UK
The premier UK Vegan summer Fairy Festival at Mount Edgcumbe Country Park, an area of outstanding natural beauty, set within 865 acres on the Rame Peninsula
Join the official Facebook Fairy Festival event page HERE
"Another spectacular 3 Wishes!!! Total recharge in the sun with my magical friends! 🍄🌞🌈🦋Thankyou.. Karen and Michael for organising my most favourite event of the year." ~ Armorel Hamilton (creator of the Faybles)
3 Wishes 2019 promo!
Unicorn Day at 3 Wishes Fairy Festival 2019!
---
Photos and video from our world record attempt in 2018! 
Check out our Unicorn World Record attempt on the BBC
More Unicorn World Record fun on Plymouth Live
"3 wishes fairy fest is pure freedom! I get to spend time with like minded people who share the same loves and interest as I do. No matter who you are, your background you're free to express yourself and be happy! Never judgement. Just love! ~ Gemma-Louise via Facebook
"I always come away feeling like I'm me again and with a re-newed lease for life.
A huge thank you to Karen Kay and her team, the band's and all the other entertainment for yet another blooming awesome festival. I only wish I didn't have to wait a year for the next one and to see you all again." ~ Emma, via Facebook
***
"3 Wishes Fairy Festival is the perfect place for anyone who loves the weird and wonderful. Its a magical break from reality in a beautiful Cornish setting with the most colourful, enchanting people in a lively, vibrant atmosphere. Everyone is so friendly and welcoming and the costumes are so spectacular and creative! The band's that play never fail to get the fairies dancing, the mermaids singing and the pirates doing a hearty jig! There's always so much to do for the children as well, so many magical workshops for them to attend and lots of life-long fairy friends to make (that also applies for the adults too!) All in all Karen Kay's 3 Wishes Fairy Festival is the one festival I NEED to go to every year! It makes me feel like where I belong, with all my fantastic fairy folk." ~ Michaela Sarah-Jayne via Facebook
***
"The positive energy that flows so freely and cohesively through this gathering of beautiful people here at the 3 Wishes is something which, however much described, really needs to be experienced at first hand over a number of days to fully appreciate and embrace it's true potential and vitality." ~ Mark via Facebook 
---
3 Wishes Fairy Festival – Cornwall UK
Mount Edgcumbe Country Park, Cremyll, Torpoint, Cornwall PL10 1HZ
Previous festivals
100+ free workshops & talks, camping, hot showers, + flush loos
Sign-up for our Fairy Festival Blog to keep up-to-date with the latest news!
3 Wishes Glitter policy
All stalls that sell glitter, must be certified eco glitter. We encourage all our visitors to only use eco glitter. Fairies are the guardians of nature, so as the founder of 3 Wishes Fairy Festival it is our duty to do the same in human land! We also encourage people to take away their recycling, and our caterers only use biodegradable cups and plates etc.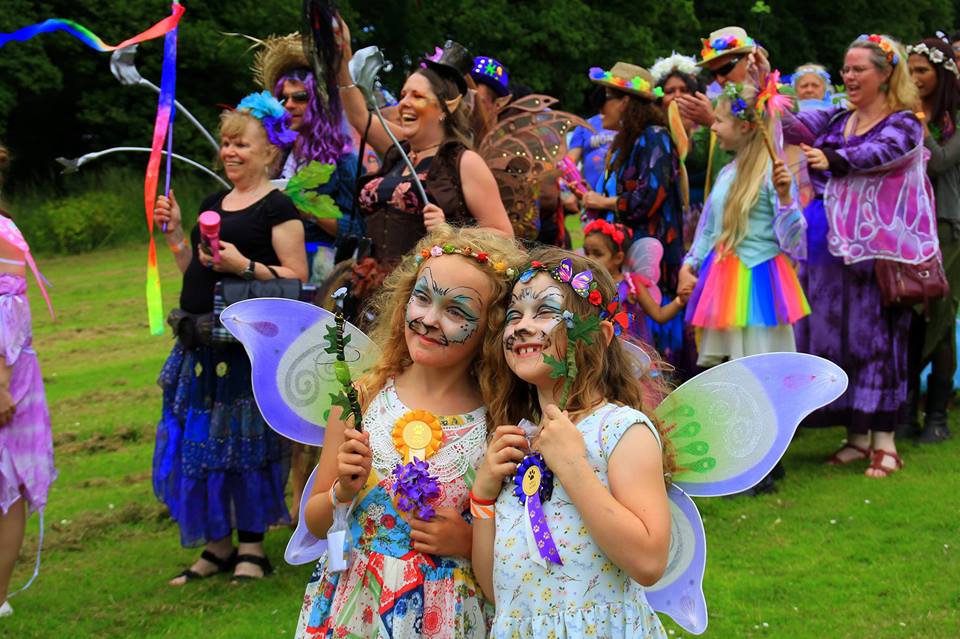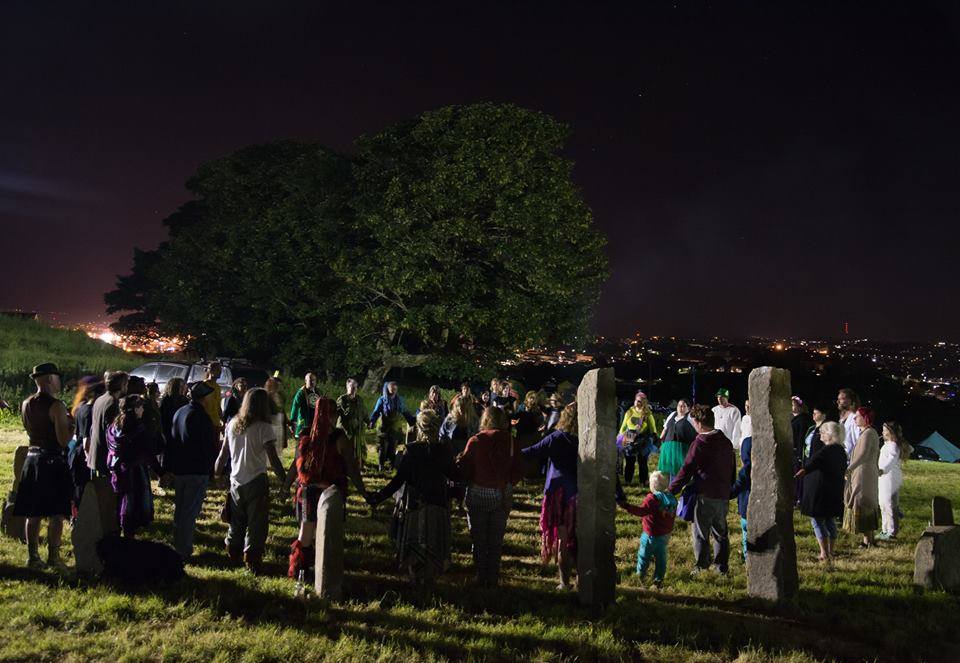 3 magical days & nights with 100+ free workshops, talks and walks! Live music on two stages! Vegan food only on site, Lots of stalls, healing area, fairy village, Fairy & Pirate bars! + more!!! Plus new early entry tickets!
3 Wishes Faery Fest was a shortlisted finalist in the UK Festival Awards following categories…
Best Small Festival, Best Family Festival Finalists!
Thank you to everyone who voted for us!
 "I went for the first time this year and I was so impressed… The way the camp sites are positioned, no matter where ur tent is its not far from the festival…real power showers that are hot and with sink and changing area…. Cold drinking water available at all times from the water tanks…. And the festival istself was unreal…. Loved ever minute and didn't want to come home, best camping experience ever, I took my daughter and it was her first time camping and we can not wait to come back next year!!" – Judy via Facebook
WATCH VIDEO! OF 3 WISHES FAIRY FESTIVAL
Premier UK summer solstice Fairy Festival: At Mount Edgcumbe Country Park, Cornwall. This popular faerie festival is set within 865 acres of outstanding natural beauty. 3 Wishes Faery Fest was established in 2007. s days of faeries and enchantment. An official Karen Kay Faery Event sponsored by FAE Magazine