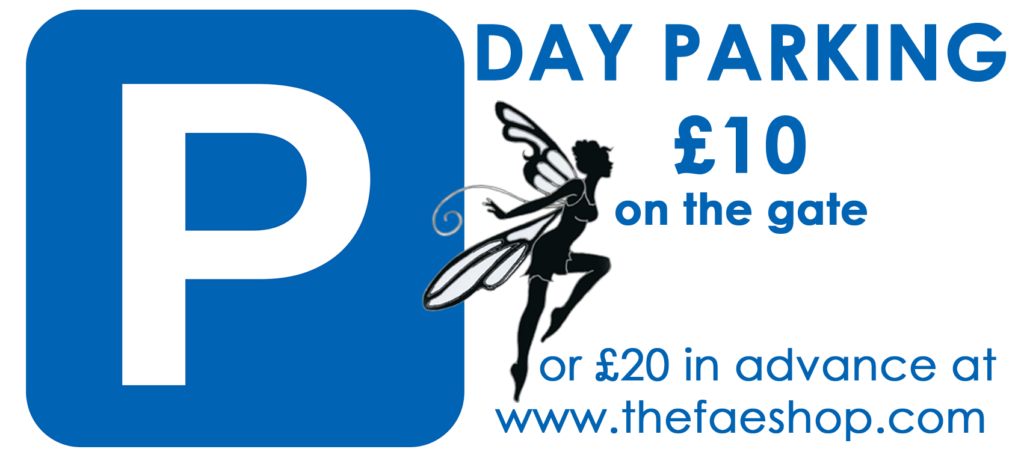 Are the workshops, music and entertainment included in the ticket price?
YES, everything is included except for food, drink and items bought from the faery market areas.
Can I bring my own alcohol?
We do provide two amazing bars for all your drinking needs, but you can also bring your own alcohol if you wish. Please be responsible and NO GLASS on site. Check 25 will be in operation at the festival so please bring ID if you look under 25.
Can I bring bottles and glass on to the festival site and camping areas?
No. For health and safety reasons we request you do not bring any glass bottles on to the site or camping areas. Please use non-glass bottles.
Can I bring my own food?
Yes. You can bring your own food. As we are and have always been a vegetarian and vegan, plant-based festival, please be mindful of other campers near you who may not like the smell of non vegetarian food cooking as the smells can be quite strong. We provide an excellent and diverse selection of food stalls which can satisfy the most hungry fairies! We fully encourage you to try out some new tasty food, and many of our meat-eating friends have been pleasantly surprised! There is also a cafe off-site that caters for all dietary requirements.
What time does the festival open?
The festival opens at 10am on Friday, or from 6pm on Thursday for early-entry ticket-holders only.
Can I arrive on the Thursday before the festival starts?
Yes! We now have a limited edition Early-Entry ticket. This means you can gain entry to the festival from 6pm on the Thursday to set up your tent/camper/caravan etc, or your glamping belle tent, wagon or pod-pad.
When do I have to be off the site?
You MUST be off-site by 12 noon on the Monday.
What is your recycling policy?
We request that you take your recycling home with you, and we encourage personal responsibility in this matter. The fairies will thank you for it.
Can I bring my camper van or caravan?
Yes. Camper vans and small caravans can be brought on site but you must purchase a vehicle pass.
Is camping included in the 3 day ticket and weekend price?
YES, if you have a full 3 day festival ticket then a free camping pitch is included. Please provide your own tent.
Can I bring a BBQ?
YES. We do permit the use of BBQ's as long as they do not damage the ground, they need to be raised off the ground, and fully extinguished and not left unattended under any circumstances, for health and safety reasons. We do offer a full range of delicious plant-based meals at the festival too. We encourage you to try.
Can I upgrade my day or weekend ticket?
YES. Upgrades to tickets can be purchased at the festival reception area if required. You can buy online at www.thefaeshop.com 
Is camping included in the DAY ticket price?
YES but camping does not give you access to the festival the next day, you will need to leave the camp-site by 10am the following morning. You will not be permitted back into the main arena without a valid ticket/wristband.
Is there security on-site?
YES! We have the Troll Patrol, professional security staff on the site at all times. Wristbands will be checked at security check points throughout the festival site by our staff.
Are there facilities for disabled, and elderly people?
YES, and most of the site is wheelchair friendly too, and we have done our best to ensure you will enjoy your experience at our festival. Please see our ACCESSIBILITY page for further details.
Is there a separate camping area for disabled people?
YES, you will need to reserve your free pitch in advance as spaces are limited (First come-first served). Please see our ACCESSIBILITY page for further details.
Is it ok for me to bring my dog?
YES! We have been able to change our policy regarding bringing dogs to the festival. Dogs must be kept on a lead at all times for health and safety reasons. We have a lot of young children running around which might make a dog want to chase them, and you must clean up after them right away. There is also a list of local boarding kennels and catteries can be found here: www.kennels.co.uk/Cornwall.htm
Do I HAVE to dress up?
No! you do not have to dress up to attend the festival, however many people like to get into the spirit of the event whether it's just wearing a pair of pixie ears or wings, a spot of face-paint, or an entire outfit.
Is there a car park?
YES, there is an on-site car park, at the festival entrance – All cars need a vehicle pass Or you can buy on the gate for £10 a day. It's better value to buy a car pass in advance.
Do you provide a tent and camping equipment?
NO, you will need to provide your own tents and sleeping bags. Unless you have booked with one of our luxury glamping providers.
Are there showers on site?
YES, luxury hot ones! (faeries like to keep clean!)
Are there flush toilets?
YES! (is this heaven or what!). We have even been nominated for awards for our toilets and facilities! Our toilets are checked at least every hour and also have loo roll!
Is it ok to dress up?
YES! We encourage it!

Is it ok to bring my children?
YES, this is a family friendly festival for adults and children. Under 7's are free.
Can I play loud music all night long?
NO! The music must finish by 12pm each night, except in our dance tent where there is a silent disco until 1am.
Where is the nearest train station?
St Germans train station is the closest station to the festival. Plymouth is the next nearest and also on the main line.
Can I walk to the festival from the train station?
Not really. It's best to share a car or take a taxi. Check the directions page for more information.
I have a concession ticket, do I need to prove my status?
YES, if you have a reduced price ticket you will need to provide proof of your status at reception on arrival.
My child is under 7 years old, do I need to provide proof of their age?
YES, a copy of their birth certificate or child benefit form will suffice.