A camping pitch is FREE  and included with all tickets, just BRING YOUR OWN TENT.
If you have a camper-van or small caravan you will need to purchase a vehicle pass. If you would like to bring your car next to your tent you will need a car pass. You may park alongside your tent, but your car must stay there for the duration of the festival. If you wish to leave the site you can park your car in the allocated car parking areas.
Dogs are welcome but MUST be kept on a lead at all times and you must clean up after them right away. Some people and children are nervous of dogs so please be sensitive to other campers, so we can welcome pets and make this an enjoyable arrangement for everyone.
Photo by Natasha von Geldern
There are drinking water points, flush toilets and showers provided on the camping site, and also a quieter family camping area is provided. There will also be an official camp fire. You are not allowed to start fires in the camping area. We do not provide electric hook-ups.
Welcoming Pitch "n" Go with their Bell Hotel Book here: Pitch n Go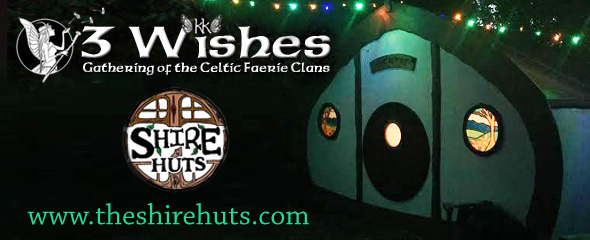 For a deluxe clamping experience why not try a luxury Bowtop Wagon
from Greg & Jules Gypsy Bowtops