Yay! Wow what a magical weekend in fairyland! Thank you for making it so special, it will be forever etched upon our hearts…. moving forward, the fairies are spreading their wings and will be flying to Glastonbury for the festival next year on 17th – 18th August 2024. Venue/location coming soon! Make sure you're staying tuned-in to the newsletter and social media pages for more exiting info on that!
We have a limited amount of super early bird adult tickets available via ALL EVENTS (only) until the END OF THE MONTH (June), after which time the prices will increase. Please note tickets DO NOT include camping, which needs to be booked separately (info coming soon), plus sadly NO DOGS allowed at the new location. We are however certain this event WILL SELL OUT and you will LOVE the new venue!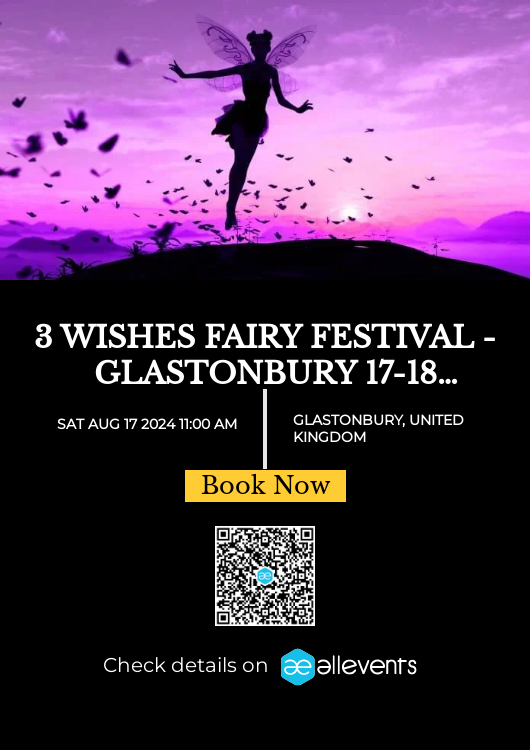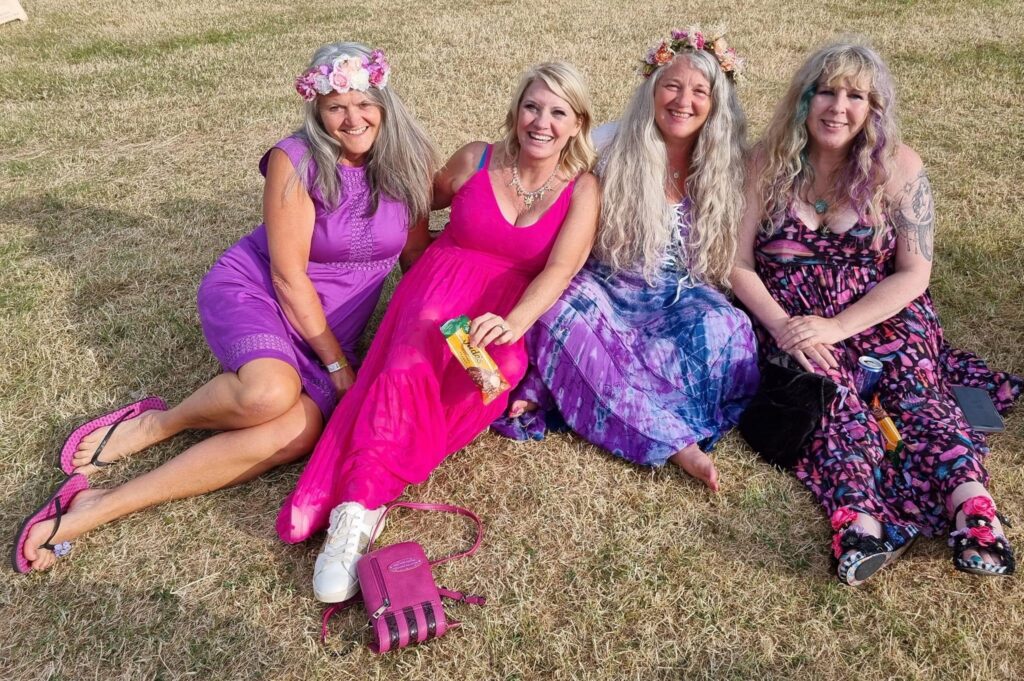 Excited to welcome you to 3 Wishes Fairy Festival in Glastonbury 17-18 August 2024!
It was so much fun chatting about the fairy festival with Dermot and Alison on ITV's THIS MORNING SHOW on the Friday of the festival with my fairy friend Trish McKinnley.
More photos and videos coming SOON!!
Thanks to Michael Tingle for all his support in helping to grow the festival over the past 17 years of 3 Wishes, and for all his future support! Thanks also to Emma shown above and my entire team who make 3 wishes possible. I'm grateful for you all – I love our 3 Wishes Family…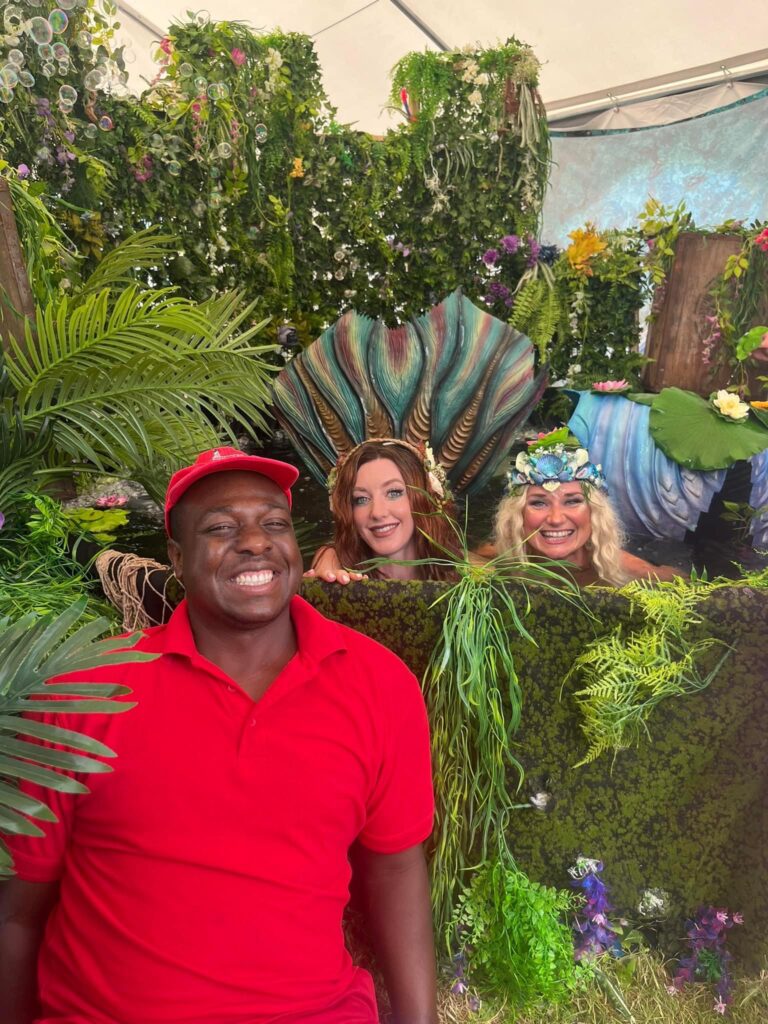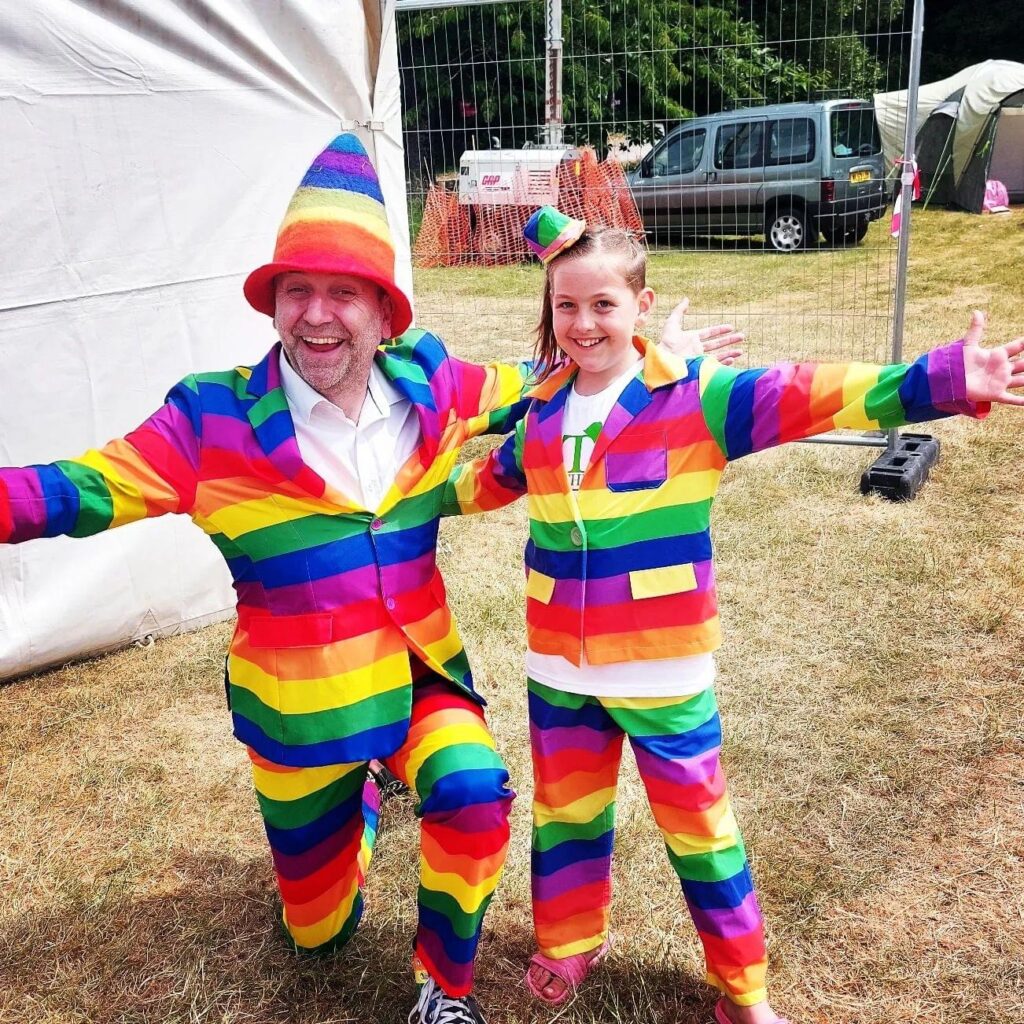 Of all the fairy festivals in the land (UK!)

3 Wishes Fairy Festival 2023

is the only award winning, live music, camping and glamping, fully plant-based, boutique fairy festival! I'd say that's pretty fab!!
Can't believe we are celebrating seventeen years in faerie land this year (next month eeeppp!!) with the most magical and amazing beings
Thank you to everyone who has supported the fairy festival since it's first incarnation back in 2007!! Time certainly flies when you're having fae fun!!
I'm so grateful to each and every one of you
xxx
---
3 Wishes Fairy Festival won The Grassroots Festival Award in the prestigious UK Festival Awards! Yay!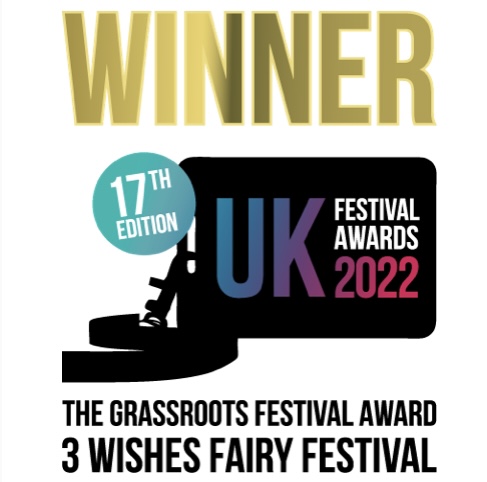 ---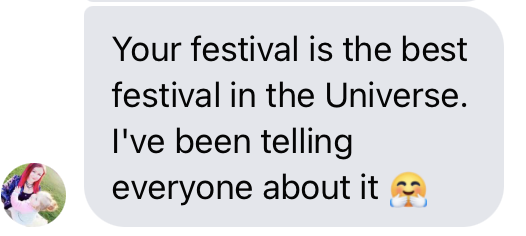 Join the newsletter to receive fairy news and festival updates!
"3 wishes fairy fest is pure freedom! I get to spend time with like minded people who share the same loves and interest as I do. No matter who you are, your background you're free to express yourself and be happy! Never judgement. Just love! ~ Gemma-Louise via Facebook
"I always come away feeling like I'm me again and with a re-newed lease for life.
A huge thank you to Karen Kay and her team, the band's and all the other entertainment for yet another blooming awesome festival. I only wish I didn't have to wait a year for the next one and to see you all again." ~ Emma, via Facebook
***
"3 Wishes Fairy Festival is the perfect place for anyone who loves the weird and wonderful. Its a magical break from reality in a beautiful Cornish setting with the most colourful, enchanting people in a lively, vibrant atmosphere. Everyone is so friendly and welcoming and the costumes are so spectacular and creative! The band's that play never fail to get the fairies dancing, the mermaids singing and the pirates doing a hearty jig! There's always so much to do for the children as well, so many magical workshops for them to attend and lots of life-long fairy friends to make (that also applies for the adults too!) All in all Karen Kay's 3 Wishes Fairy Festival is the one festival I NEED to go to every year! It makes me feel like where I belong, with all my fantastic fairy folk." ~ Michaela Sarah-Jayne via Facebook
***
"The positive energy that flows so freely and cohesively through this gathering of beautiful people here at the 3 Wishes is something which, however much described, really needs to be experienced at first hand over a number of days to fully appreciate and embrace it's true potential and vitality." ~ Mark via Facebook