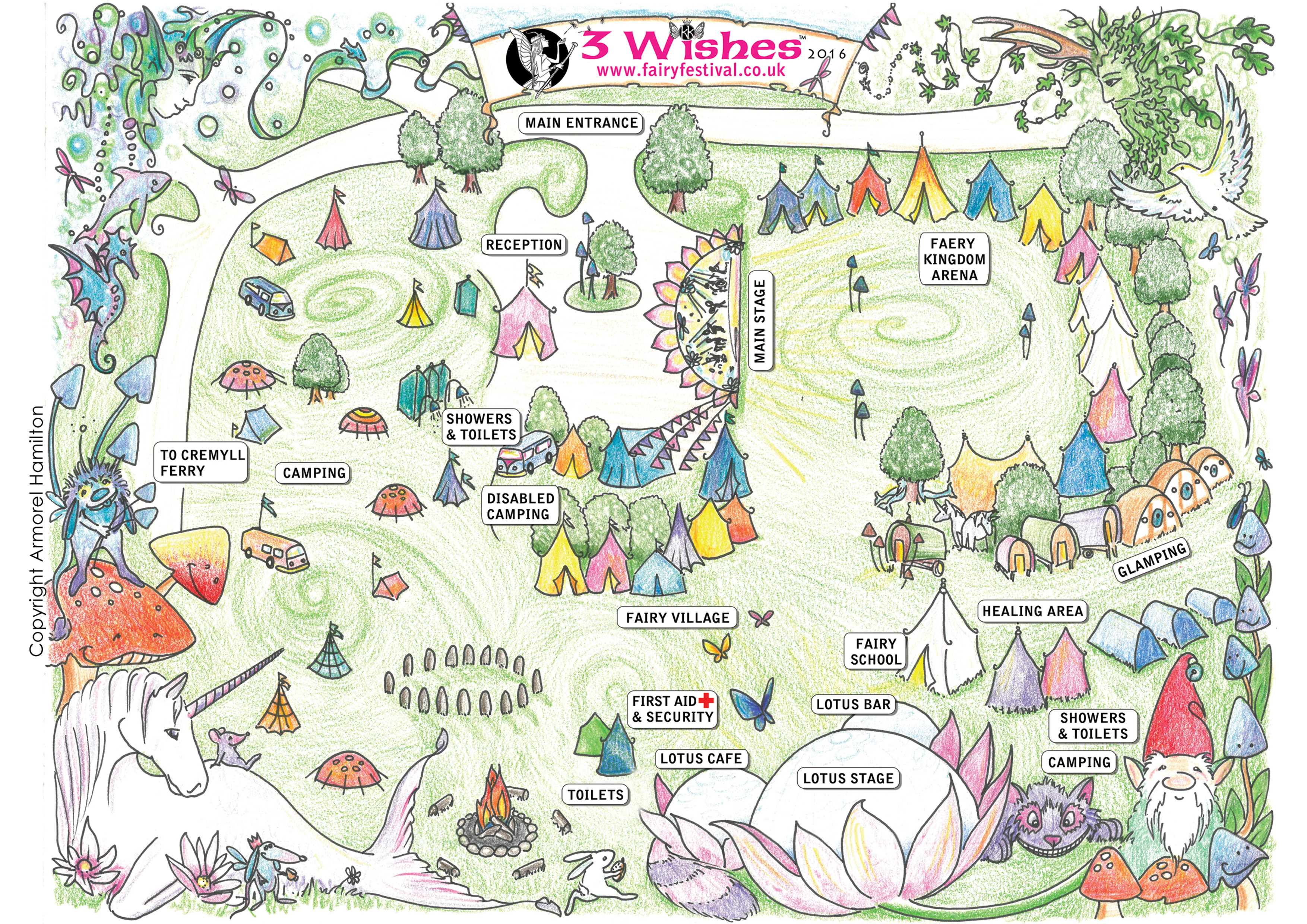 SET-UP TIMES for 3 WISHES:
Traders must be set-up by Thursday evening (16th June), and pack-down on Monday (20th June) by noon. You can arrive anytime from midday onwards on the Thursday afternoon. IMPORTANT: You may not drive across the fesitval site during the event unless authorised to do so by the site manager Chris Franklin – if permitted, he will provide a steward to guide you through. We have very young children running around and can not out lives at risk.
IMPORTANT TERMS OF TRADING for 3 WISHES:
All traders must have valid Public Liability Insurance in order to trade at any of our events. You must have your PLI with you at all times. We need to see up-to-date copies of your PLI and any other relevant documents, email in advance to info@fairyfestival.co.uk
Pitches are 10′ by 10′ (3m x 3m) if yours is larger you MUST notify us IN ADVANCE (Now!), as we may not be able to give you a space on the day, there may also be an extra surcharge for this.
Electricity is not provided. Generators brought in by traders must the modern 'silent' diesel types, and be in a protective housing and running efficiently.
Any questions, please email info@fairyfestival.co.uk
Please note, stalls are non-refundable and non transferable.
Warm wishes ~ 3 Wishes & Faery Events HQ