Hi lovely peeps! Well the time really is flying by super-fast and before we know the summer solstice weekend will be upon us!
So, with this in mind (and fairy heart!) I thought it would be a good time to share some more highlights…. the following activities are free to participate in and form part of the 100+ talks, walks and workshops included in the GENERAL ADMISSION Fairy Festival ticket price – GET TICKETS HERE
Even More Magical Unicorns!
---
Saturday 22nd June
DRIFT LEE & SEAN COLLYNS
Introducing something a little bit different for 3 Wishes, travelling all the way from Australia, the amazing International Psychic Medium Drift Lee and Sean Collyns Psychic Medium. We know lots of you are interested in the spiritual side of things, so we hope you enjoy this exciting addition to the festival.
WHEN & WHERE: Find them in the Purky Stage Tent at 4pm on Saturday 22nd June for a Mediumship Demo, "BEYOND", followed by a Mediumship workshop in the Fairy School at 6pm – Participation is free for both.
With over 15 years experience in the spiritual field, Drift Lee is an International Psychic Medium, who has been featured & read on LIVE Radio and has appeared on Arena's "Real Housewives of Melbourne" as a special guest Medium.
Having burst onto the Melbourne Spiritualist Scene, Sean Collyns is a young, up-and-coming Medium, who has been mentored & demonstrated alongside Internationally acclaimed Mediums Lisa Williams & Tony Stockwell.
The international power-house duo have come together & joined forces, where they deliver a spine-tingling & awe-inspiring Mediumship stage show, delivering heart-warming messages to audience members from the other side.
Sunday 23rd June
MANDY MASTERS
On Sunday 23rd June the magical Mandy Masters (as seen on ITV's Loose Women, The Only Way is Essex, and Fate & Fortune magazine), will be sharing some very special spiritual experiences with us!
"Come join me and experience not only The Cave of many askings but special calls from Heaven and hear my amazing Spirit talkers from beyond."
~ Mandy Masters
At 4pm on the Purky Stage Tent Mandy will lead us into "The Cave of Many Askings", followed by her "Calls for Heaven". 
At 6pm Mandy will be signing copies of her new book "Mandy" on the Fae magazine stall, so do come and say hello.
---
KEEP A LOOK OUT FOR MORE 3 WISHES NEWSLETTER HIGHLIGHTS!
SECOND STAGE LINE-UP COMING NEXT!
---
NEW SITE MAP!
Click image to see larger version – you will receive a printed map and workshops etc with your tickets (posted out early next week)
Workshops, Talks, Walks
Click image to see larger version
Stage times
Check chalk-boards daily in case of changes.
Click image to see larger version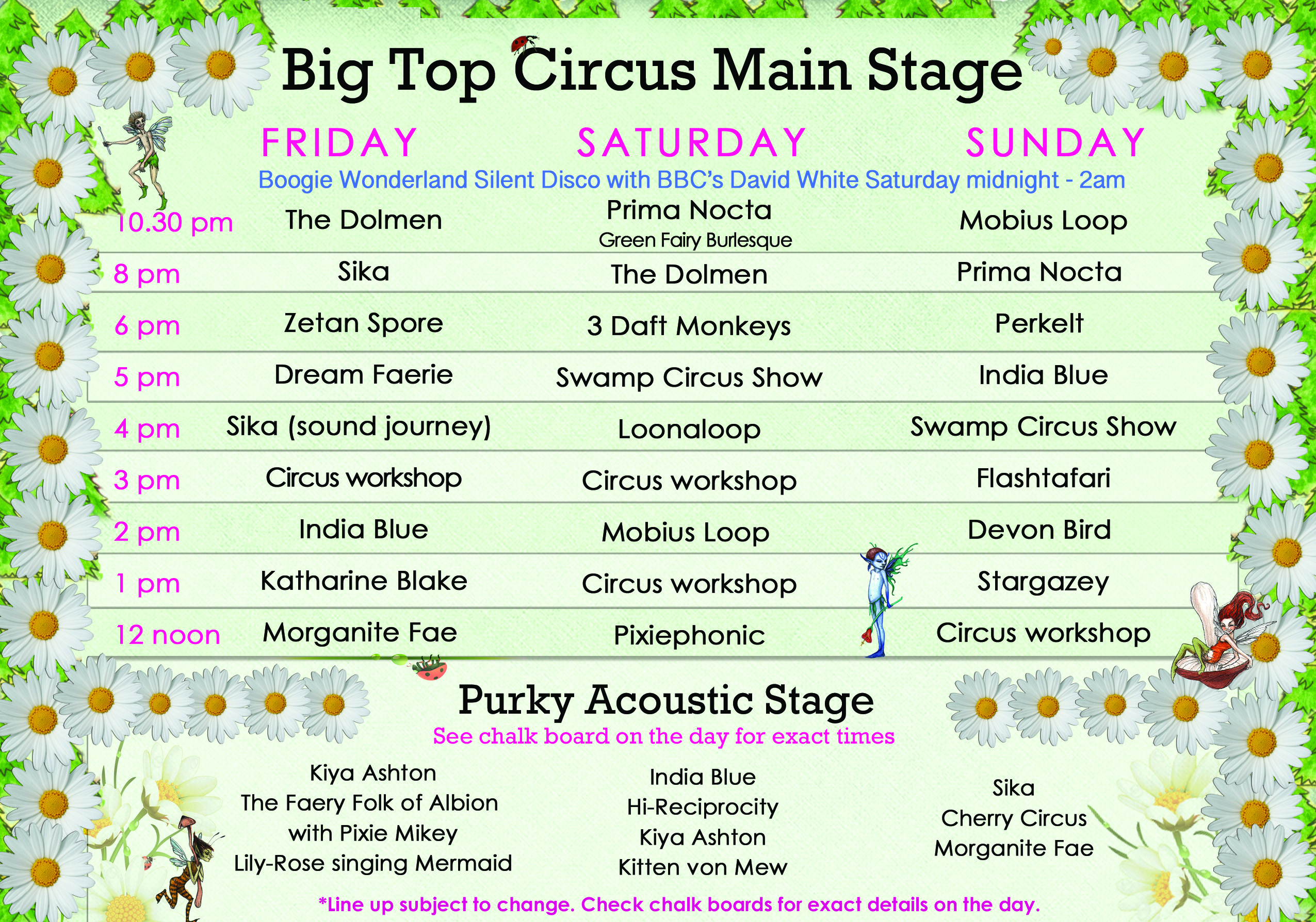 Overview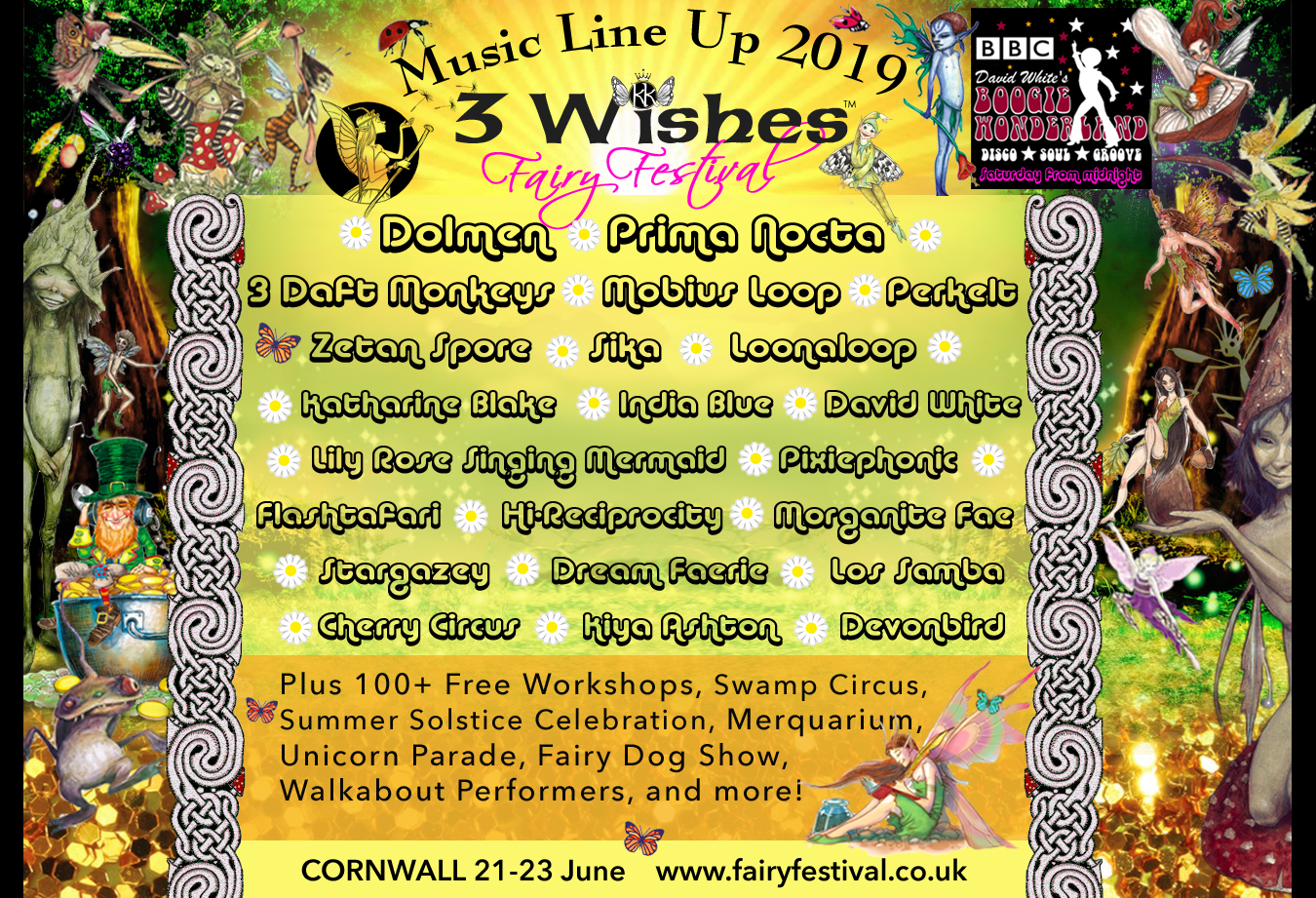 The BBC's David White is bringing his "Boogie wonderland" silent disco (we provide the headphones) at midnight on Saturday 22nd June.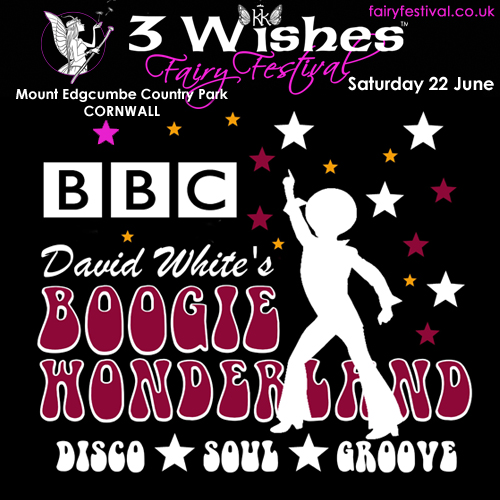 All workshops are free and included in your festival entry ticket.

If you missed our magical time in London on ITV's This morning with Holly Willoughby and Philip Scholfield.
YOU CAN SEE THE VIDEO FROM THE SHOW HERE
Until the next time sending lots of love and fairy light to you xXx
---
Published by Hay House on 1st October 2019
Oracle of the Fairies is now available to pre-order on: